How To Wear Leather Leggings – Street Style…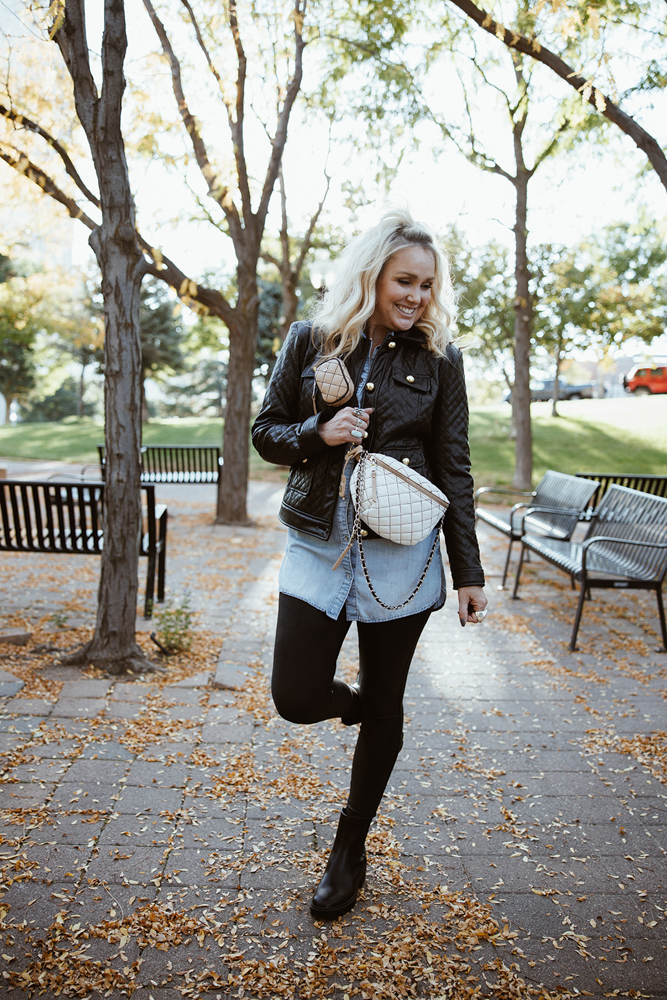 Since I'll be wearing them all winter long, I thought today I would share how to wear leather leggings in a street style look. The different styling options for these leggings are endless! If you are a faux leather leggings fan too, I shared some of the best tops to wear with leggings in another blog post HERE.
How to wear leather leggings – street style: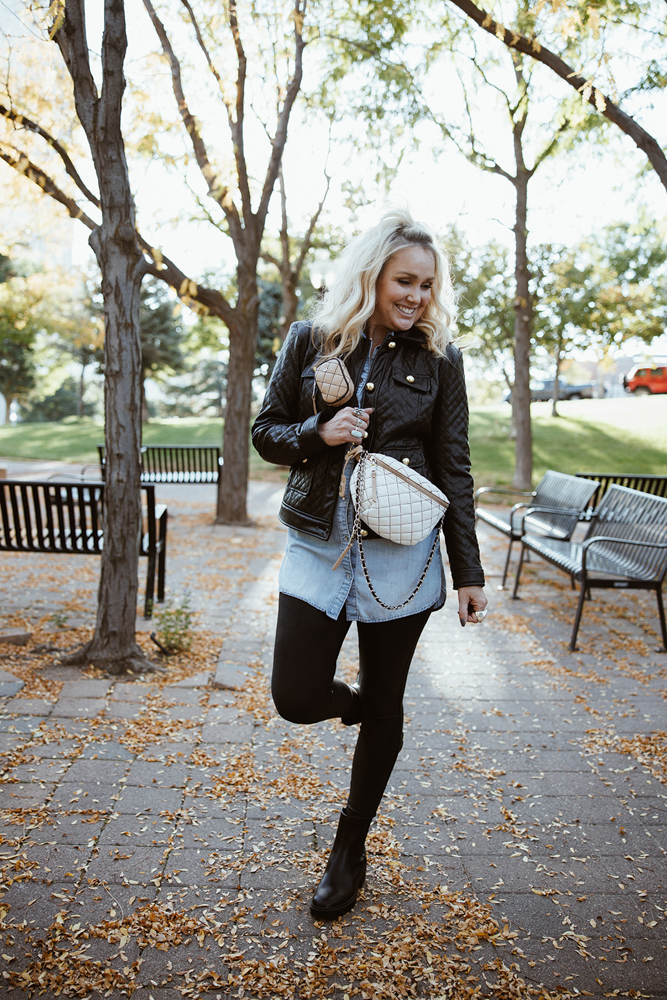 I love this look for several reasons.
It's comfortable! The boots, the stretchy leggings, everything!!
The denim shirt offers great coverage to the back side.
The jacket is the perfect weight for a chilly Fall day.
It looks fabulous! In my opinion.  But also in my photographer's opinion… who happens to be my very talented daughter, Shey, of Shey Allen Films. 🙂
Alright. Think about pairing leather leggings with longer tops and tunics when putting together an outfit. It's simply more flattering on most of us… unless we are in our 20s with the perfect body. Wearing leather tends to show every little lump and bump. Yikes! I don't want to be showing that too badly!!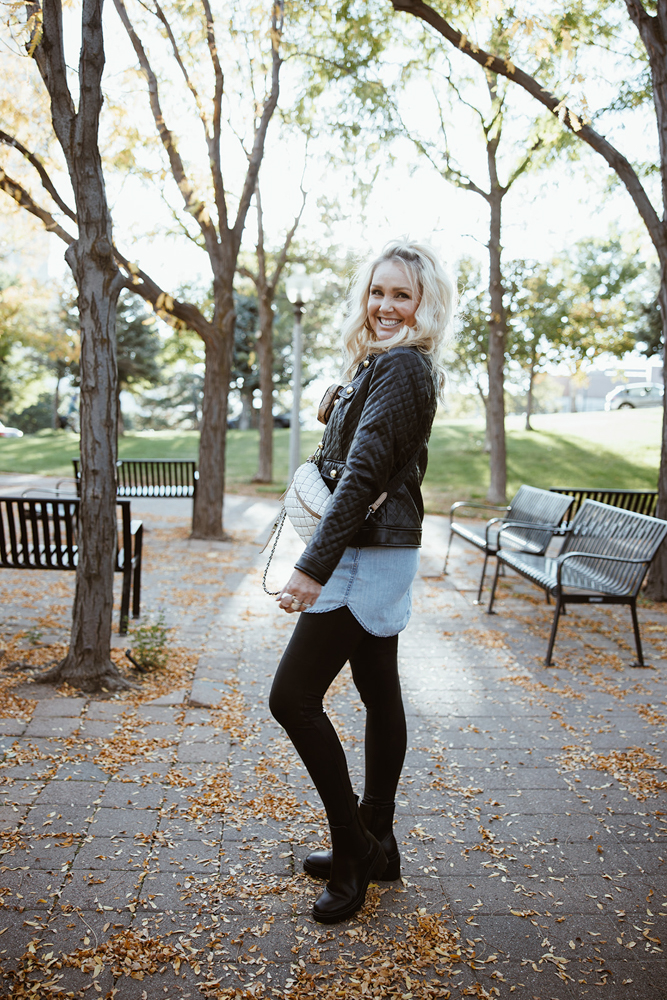 My long chambray top is the perfect piece to wear with black leggings. I could have easily added a denim jacket for a denim-on-denim look that is also flattering. But instead, I chose a black leather jacket over the top, allowing the denim to pop from beneath.
Finally, when you pair leather with combat boots it creates a long leg that's flattering on every body type.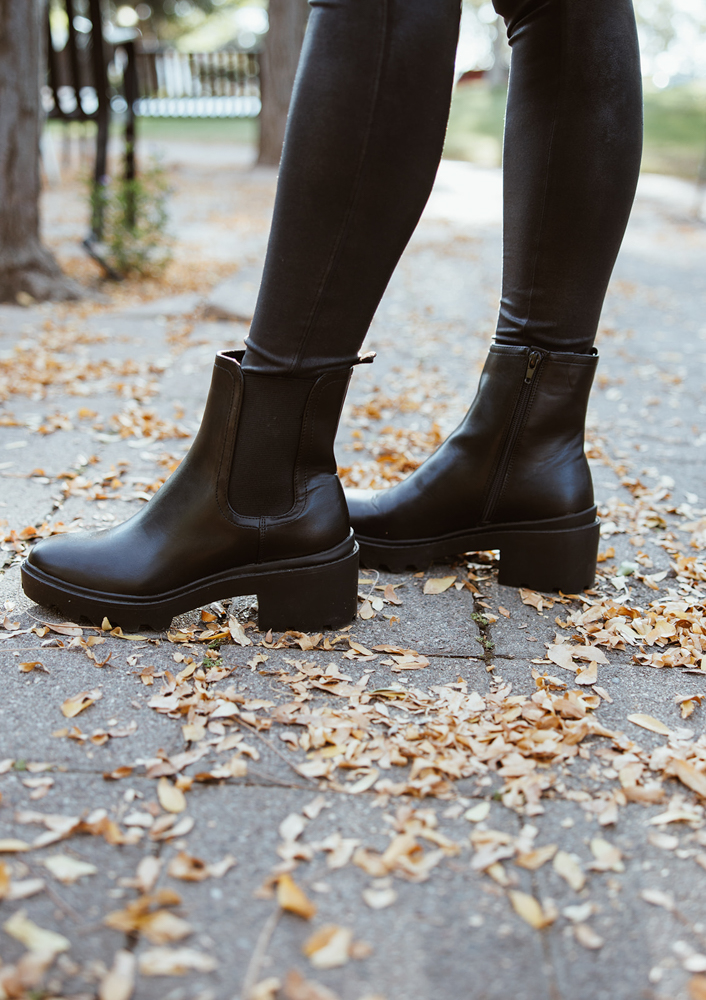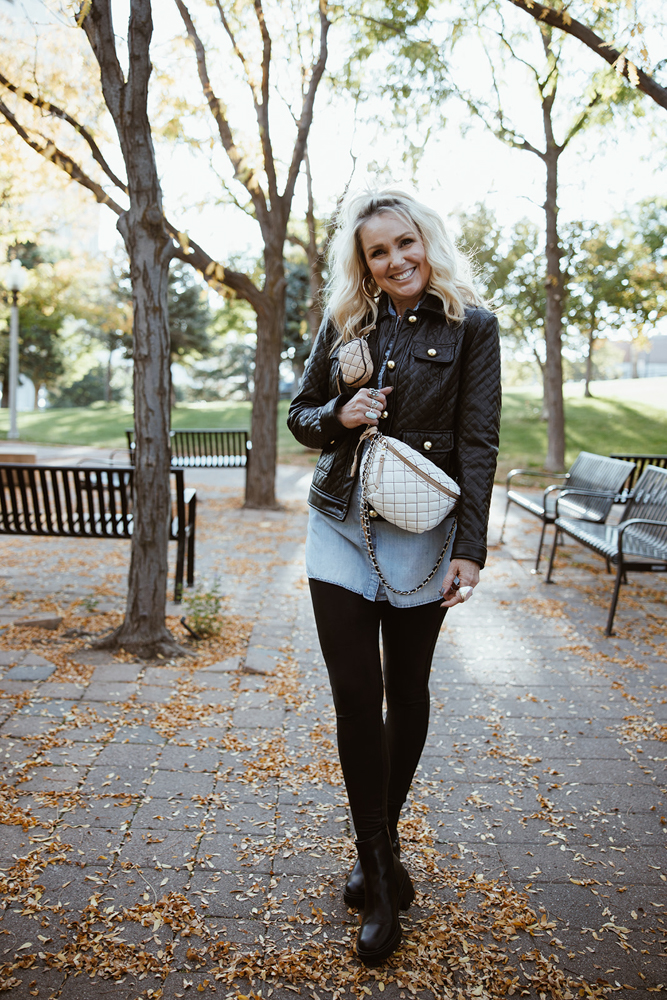 leggings  |  chambray top  |  jacket  |  combat boots  |  crossbody bag
A few more black leather leggings outfit ideas…
The cool thing about wearing faux leather pants is that you can dress them up or keep them more casual. I love the sporty idea of wearing them with a puffer coat.
Shop these pieces by clicking on the links below the graphic.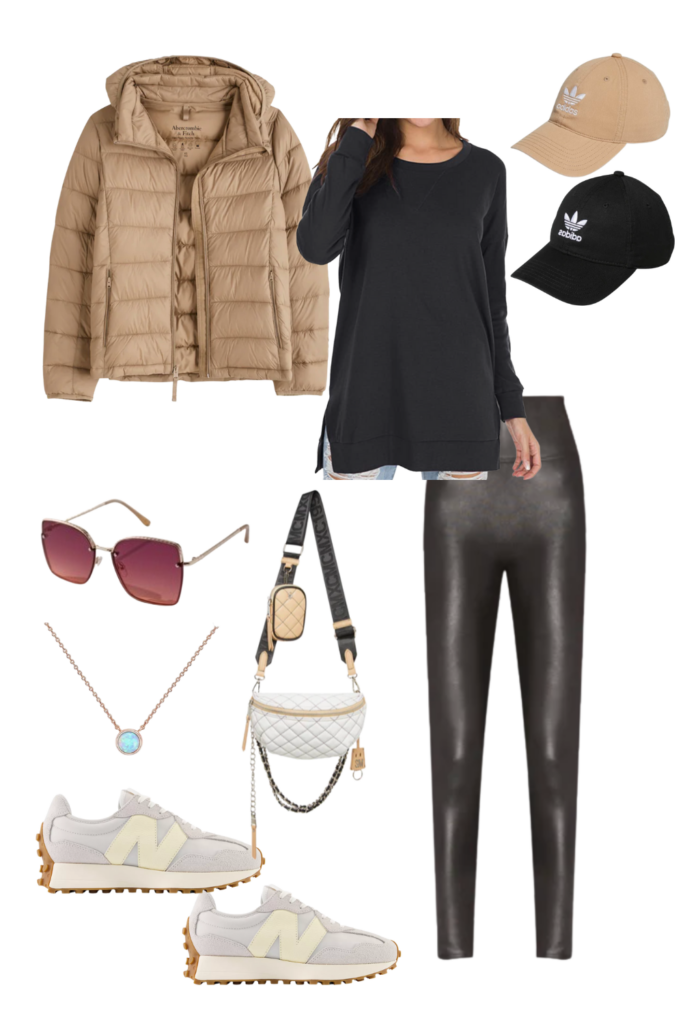 leggings  |  tunic top  |  puffer coat  | tan hat  |  black hat  |  sneakers  |  bag  |  sunnies  |  necklace 
 How about this look paired with an assymetrical sweater and faux fur wrist cuffs?  Can't you just see this for a holiday party?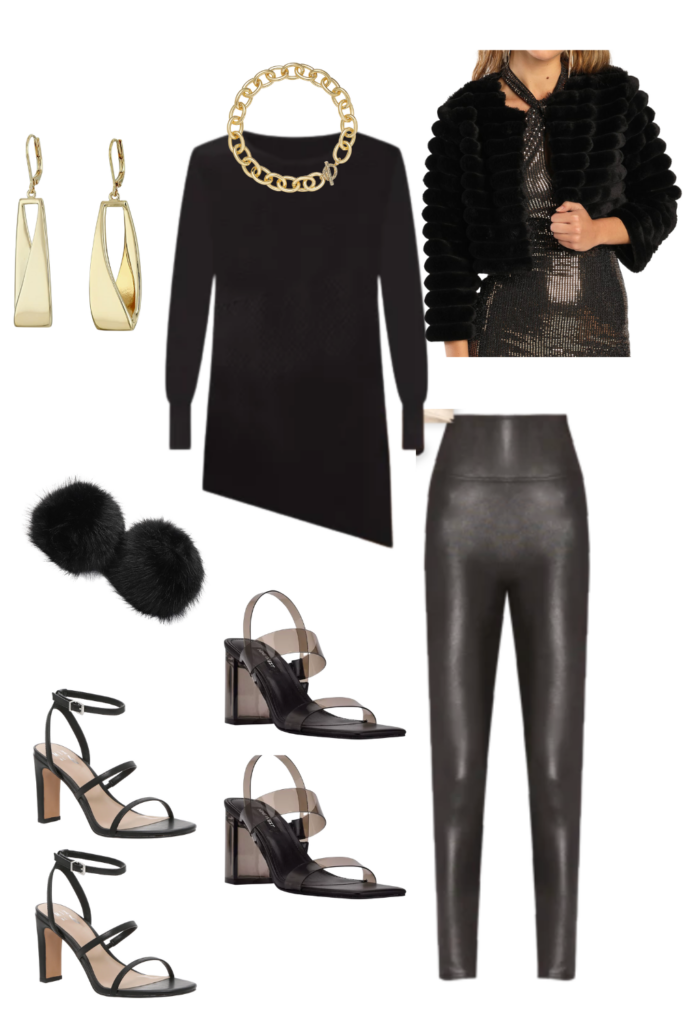 leggings  |  assymetrical sweater  |  faux fur coat  |  wrist cuffs  |  earrings  |  necklace  |  strappy black sandals  |  smoky black sandals
Do you know how to put together a capsule wardrobe? I've never done that but I KNOW that these leggings would be a great piece to add to it! They are definitely a closet staple.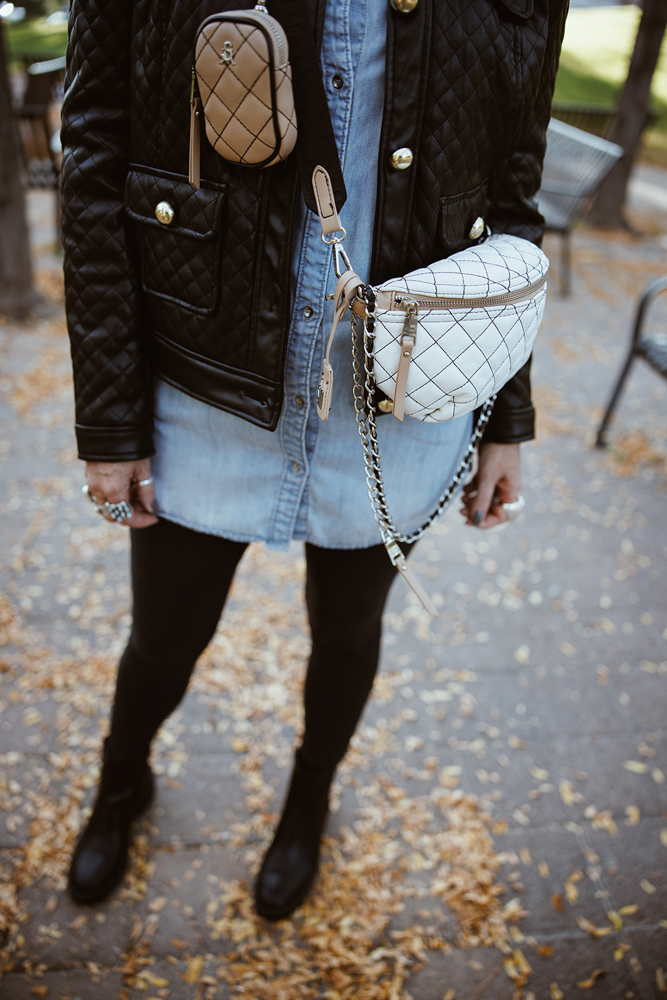 CLICK HERE to see a great way to wear leggings teacher style!
That's it!
I hope I've inspired you just a little on ways that you can wear your own faux leather leggings! Again, if you haven't yet gotten yourself a pair, I highly recommend you do! And get THESE for sure… you won't regret it! Not all leggings are made the same. I'll most likely be wearing them on Thanksgiving Day just because comfort is so important, am I right?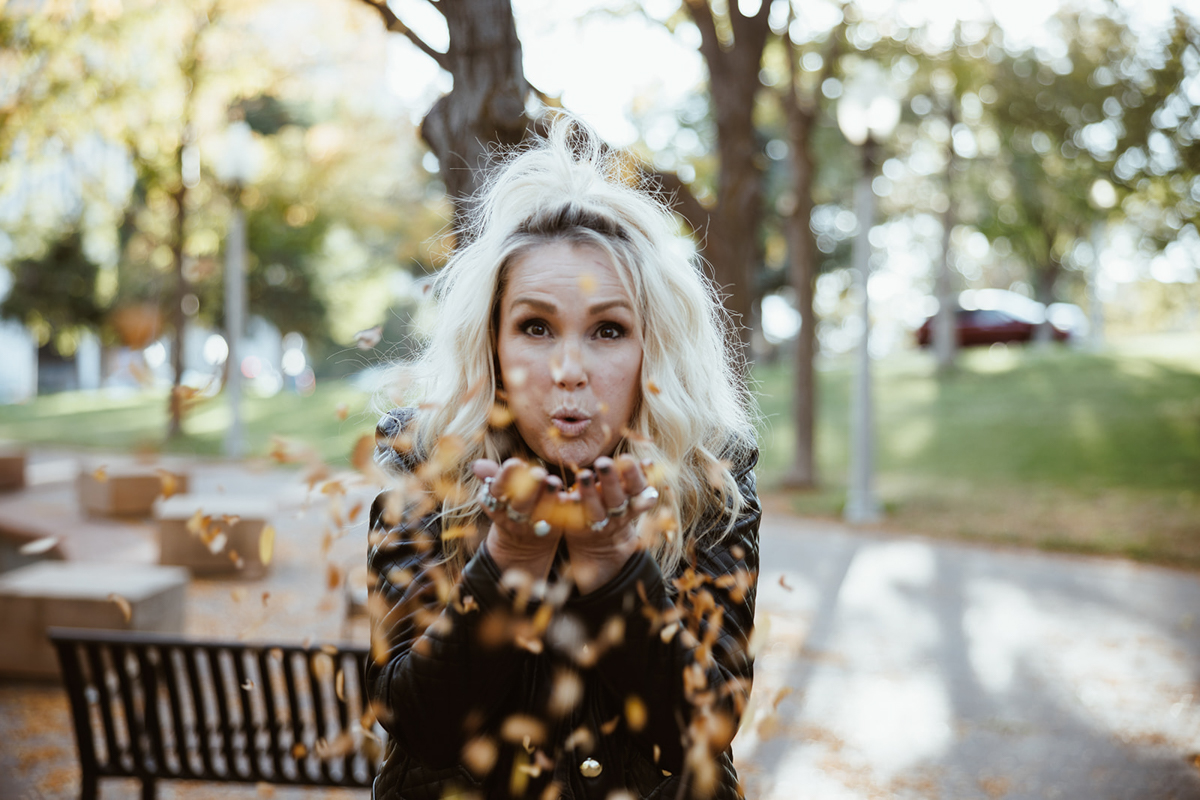 Thank you so much for being here, I appreciate you stopping by my blog!!
You can also find me on Instagram, Facebook, Pinterest, and YouTube.

Now's the time to start thinking about your Christmas budget! Use THIS CHECKLIST to make it easy!
Also… scoot on over and grab THIS JACKET while it's on sale right now!!!