Target Christmas Home Decor That Is Still Available…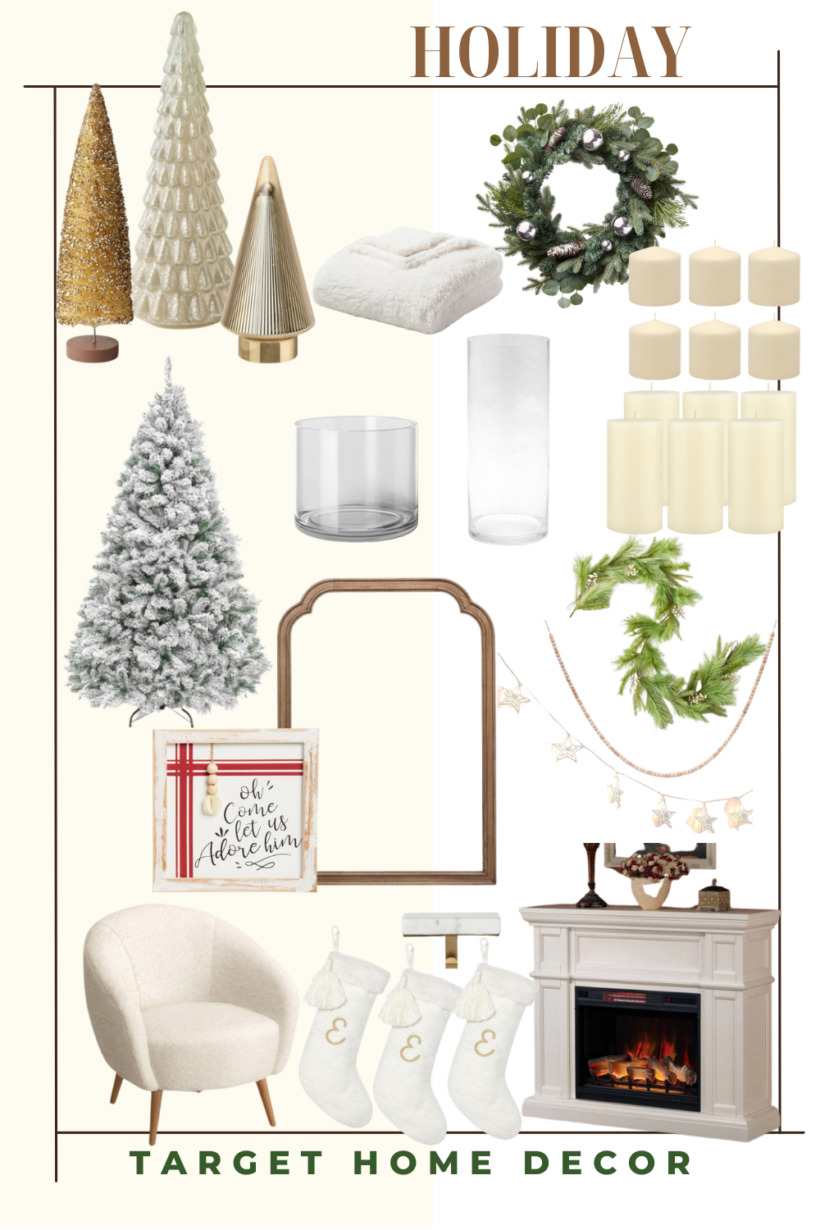 With so many people decorating for Christmas earlier than ever, sometimes it's hard for the later decorators to find what they're looking for! Luckily, I just scoured the Target holiday section and found some great Christmas home decor that is still available.
Christmas home decor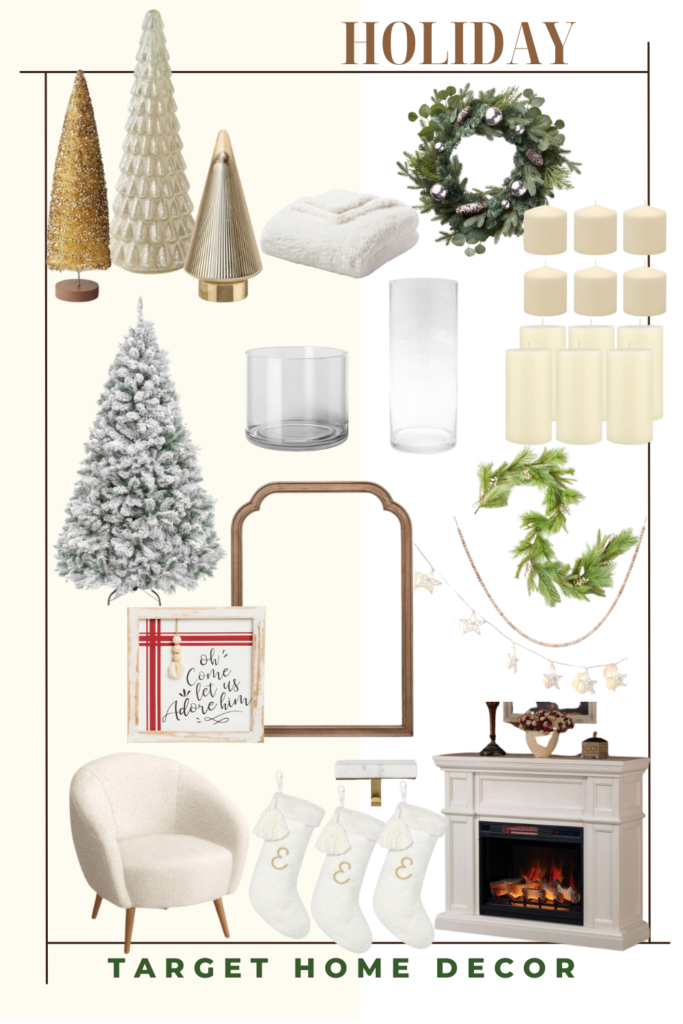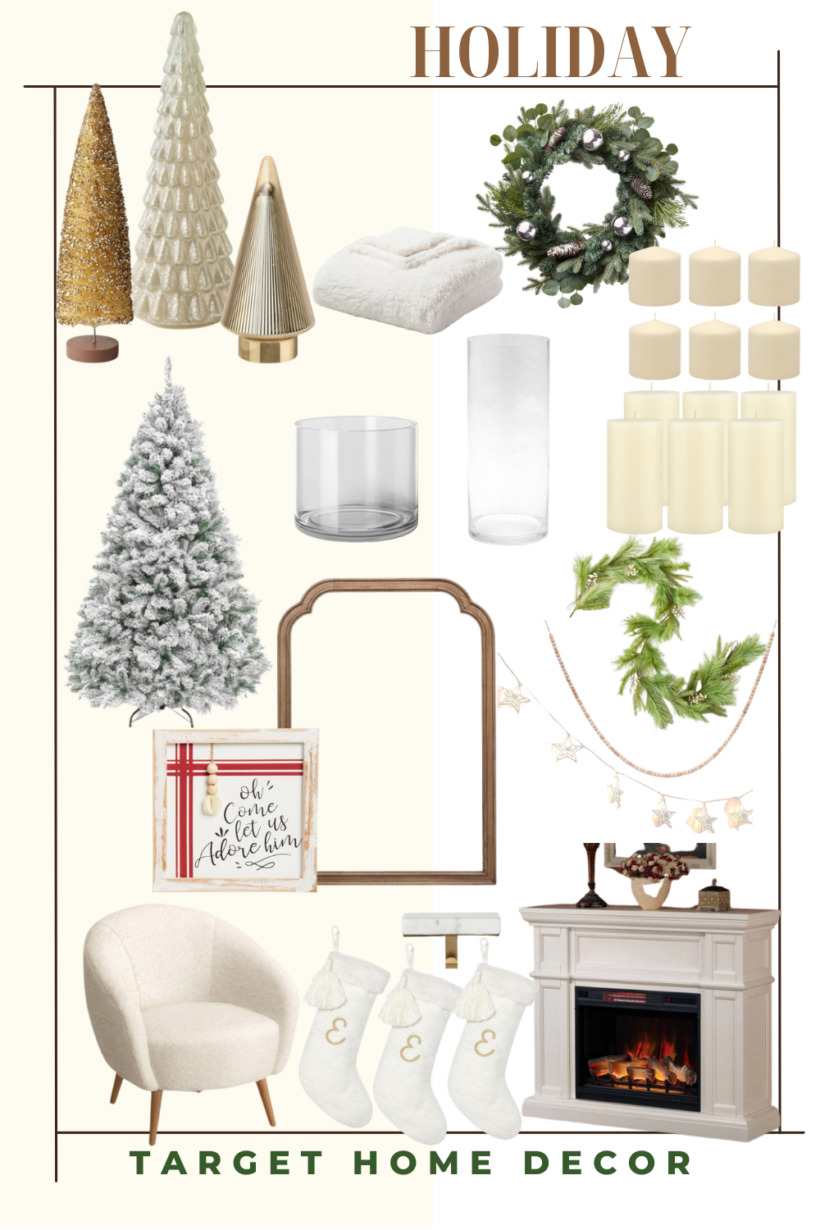 My style is more of a simple, neutral palette.  I'm not too fond of a very cluttered look.  All of these pieces I would incorporate into my home.
Let's talk about how to style them.
Furthermore, don't wait!
Time is ticking and stores don't want excess Christmas decor hanging around after the holidays.  Likewise, they would rather sell out than have to sell their items at 50% off.  So if you like something, grab it while it's still in stock.
Merry Christmas!
Have fun with all the holiday festivities!!
Thank you so much for being here, I appreciate you stopping by my blog!!
You can also find me on Instagram, Facebook, Pinterest, and YouTube.

Posts you may have missed:
If you're traveling for the holidays, be sure to check out my travel capsule wardrobe with ideas for what to pack HERE.
Delight your family with the most delicious Pomegranate Pie HERE.
Find some delicious non-alcoholic holiday drinks HERE.
For gift ideas for your husband HERE.
Gift ideas for teens HERE. 
Gift ideas for friends, mom, sister, or you HERE.
This post contains affiliate links.  This means I may earn a small commission if you purchase through my links at no extra cost to you.  Purchases made through affiliate links are greatly appreciated as they help to support the blog and continue its production.  Thank you so much!