5 Stylish Beach Coverups That Won't Break the Bank…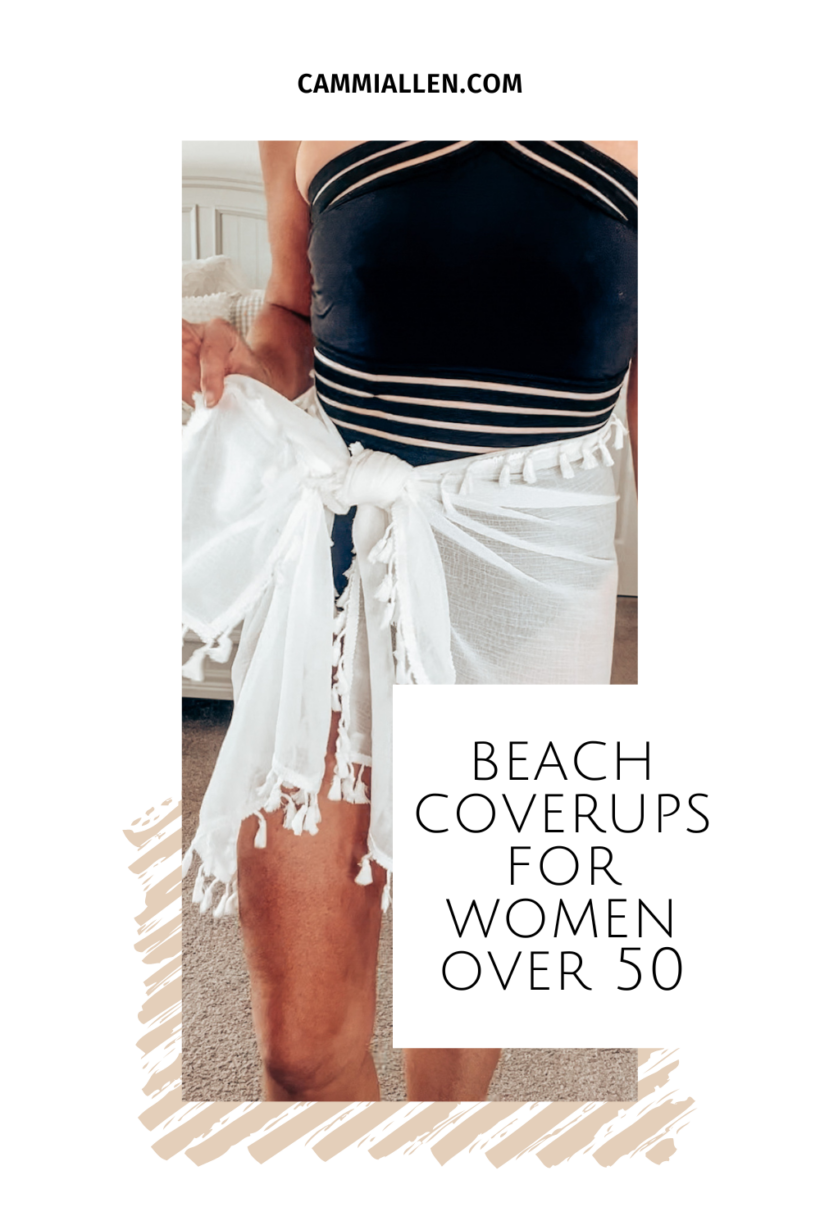 Summer is here, and you know what that means – it's time to hit the beach! But before you pack your beach bag and head out, you need to make sure you have the perfect beach coverup. After all, who wants to walk around in just a swimsuit all day? The only problem is finding one that is both stylish and affordable. Well, fear not!  I've found 5 beach coverups on Amazon that will have you looking chic without breaking the bank. So sit back, relax, and read on to discover my top picks.
5 Beach Coverups
One of the most versatile and timeless beach coverups is the semi sheer sarong. It's perfect for those who want a little coverage while still showing off their swimsuit.
The swimsuit that I am wearing in each of these photos is an all time favorite of mine!  I kept it the same so you could see the difference with each coverup.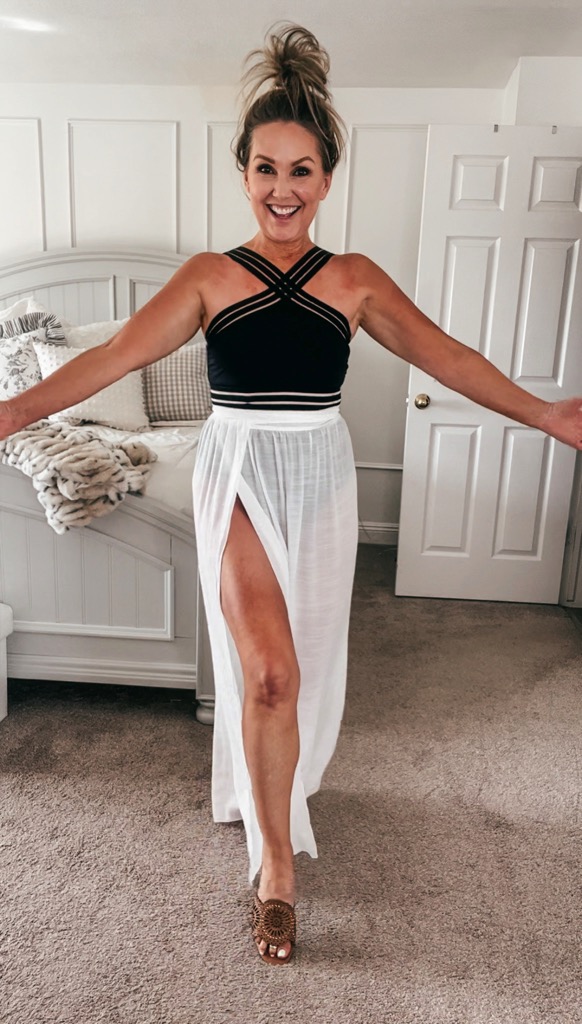 The beauty of a semi sheer sarong is that it's not too revealing but still allows for a little peek-a-boo of your swimsuit. It's a great option for those who want to look chic and elegant at the beach. Plus, it's lightweight and easy to pack in your beach bag, making it a travel-friendly option. I've wrapped this one around and tied it in the back.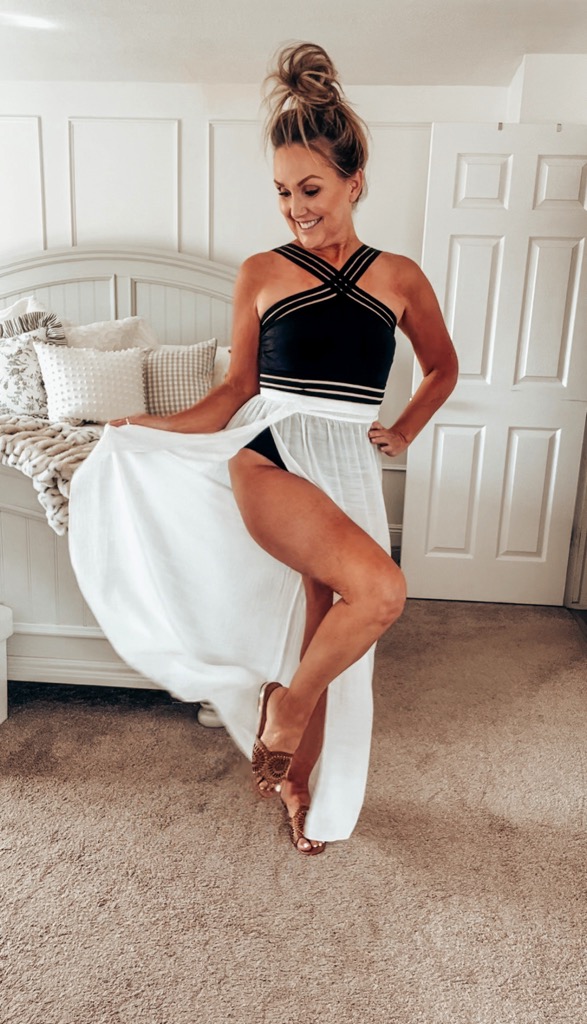 On Amazon, you can find a wide variety of semi sheer sarongs in different colors and prints. You can opt for a solid-colored one that can be paired with different swimsuits or go for a bold and colorful print that will make you stand out. The best part? You can find a semi sheer sarong on Amazon for under $20, making it an affordable and stylish option.
But if you're looking for something with a little more personality, how about the short sarong with tassels, which is a fun and playful option for those who want to add a little flair to their beach look.
This little number is the perfect option for those looking to add a little extra personality to their beach outfit. The tassels on the hemline create a playful and fun vibe that will have you feeling like a beach goddess.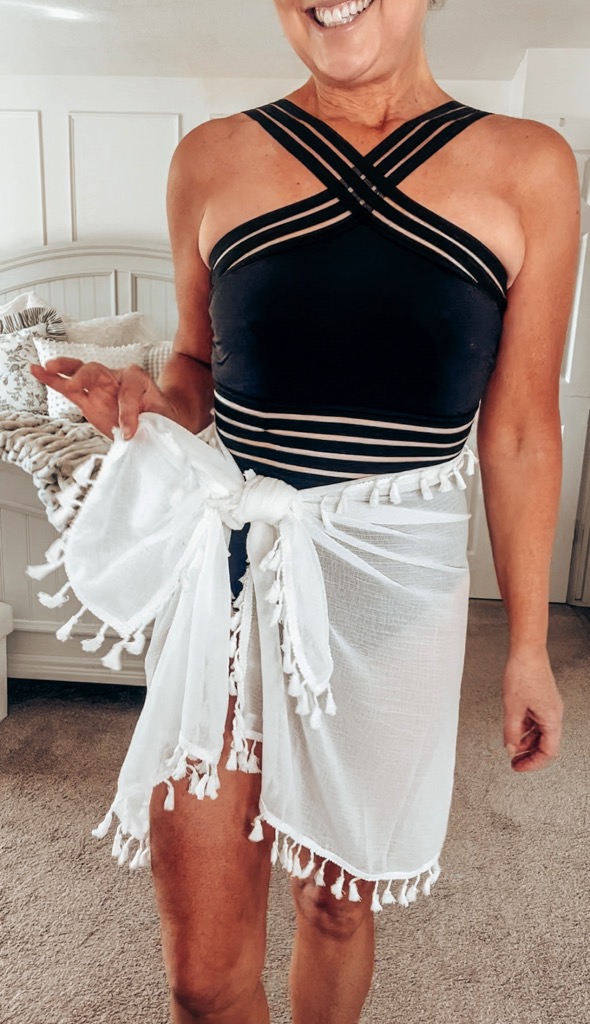 As with the semi-sheer sarongs, there are endless options for color and pattern when it comes to the short sarong with tassels. You can opt for a solid-colored option with neutral tassels for a more subdued look, or you can go all out with a floral print.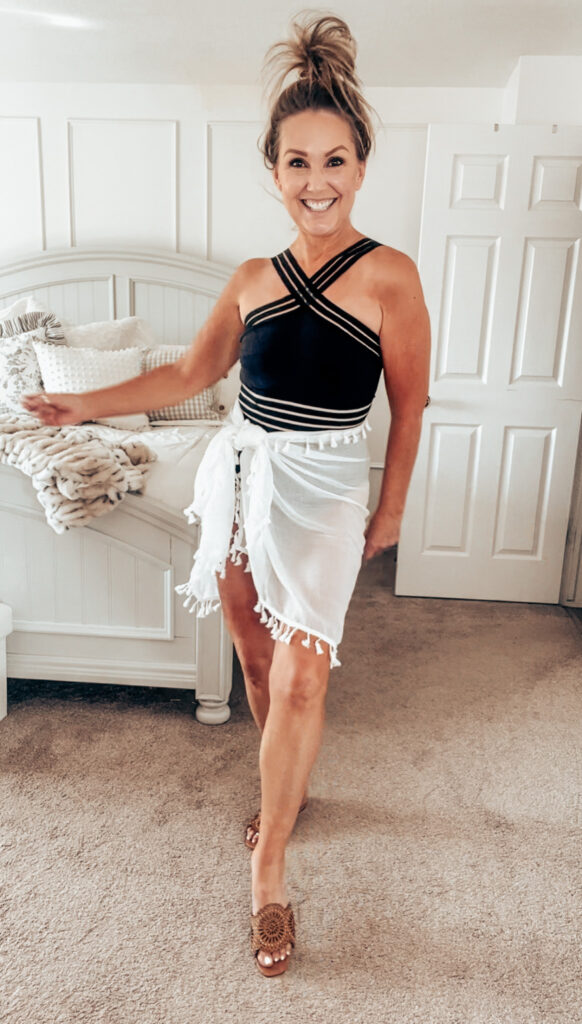 The best part about the short sarong with tassels? It's still incredibly affordable, with most options priced at under $15 on Amazon.
For those who prefer a more traditional beach look, the flower wrap is a perfect option.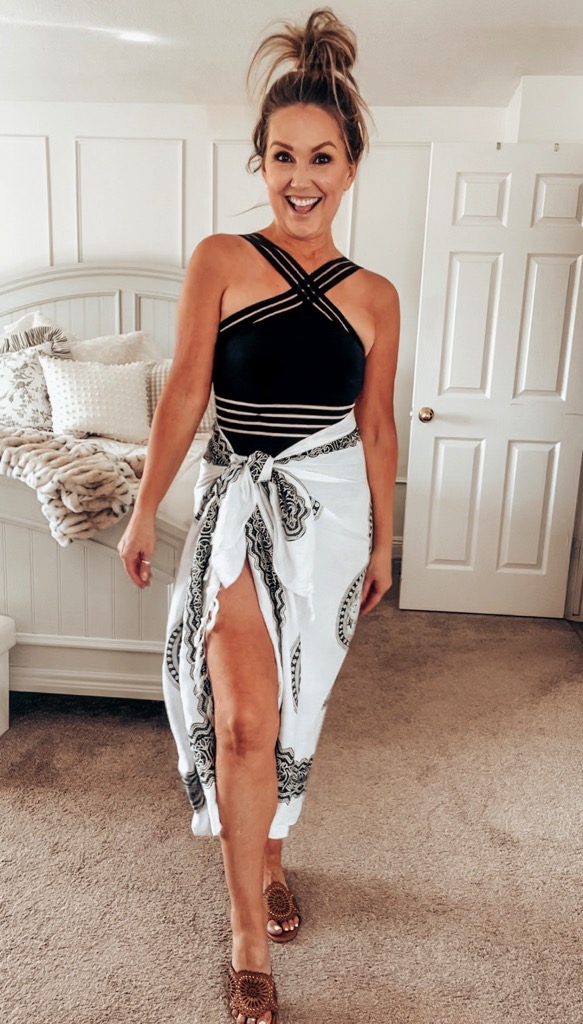 Like the short sarong with tassels, the flower wrap is also incredibly affordable, coming in at just under $21 on Amazon. The print on this wrap steals the show and it offers a little more coverage than the two sheers options above.  This one is probably my favorite.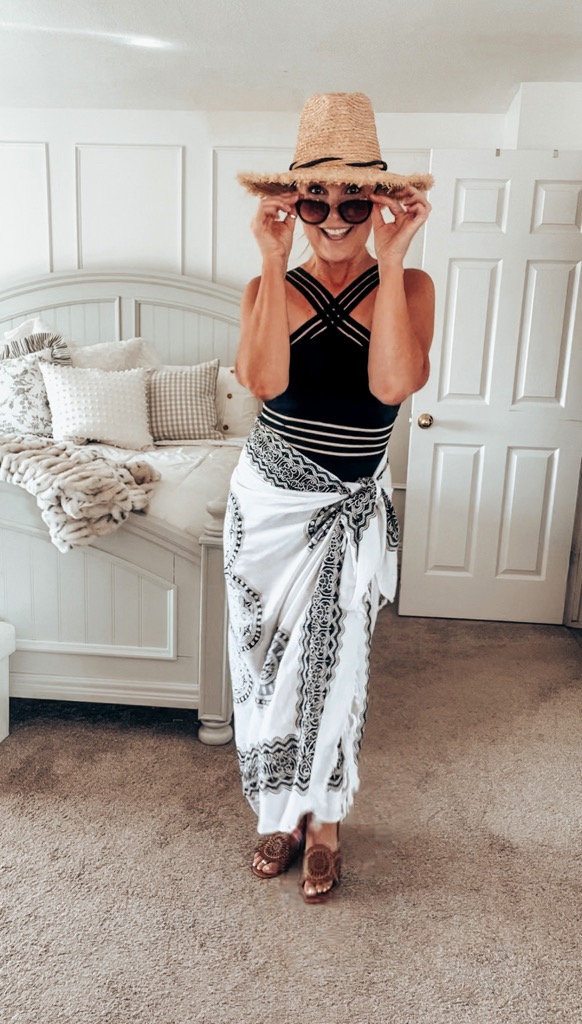 The crochet dress is a popular choice for those looking for a little more coverage at the beach without sacrificing style. Made of lightweight material and featuring intricate designs, it's the perfect way to stay cool while still looking chic. And the best part? There are plenty of affordable options out there.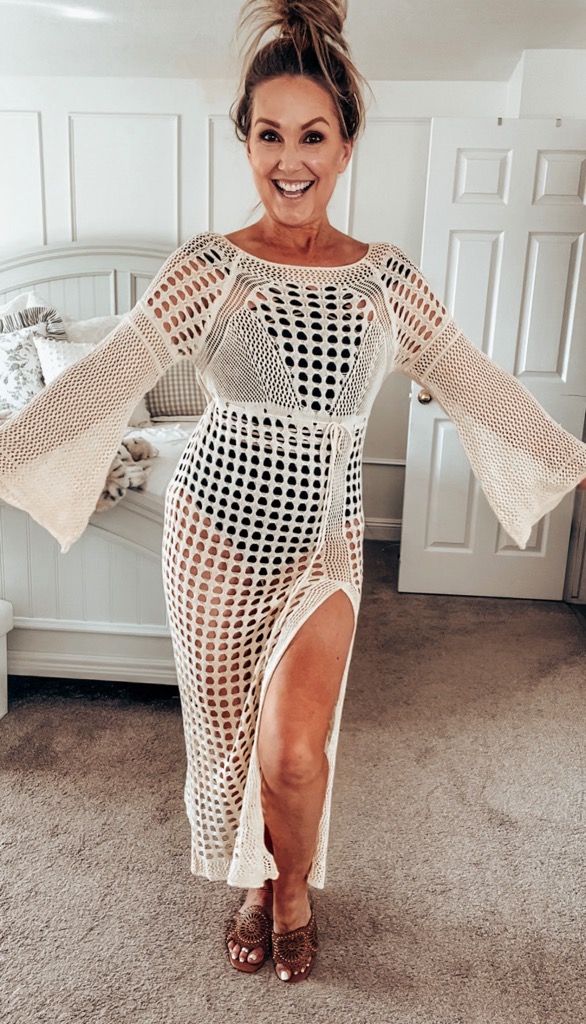 Whether you prefer a long crochet dress or a shorter one, there's a style to suit everyone's taste.  And with many options priced under $30, it's easy to find one that won't break the bank. Plus, the crochet material allows for a breezy and comfortable fit, making it a great option for those hot beach days.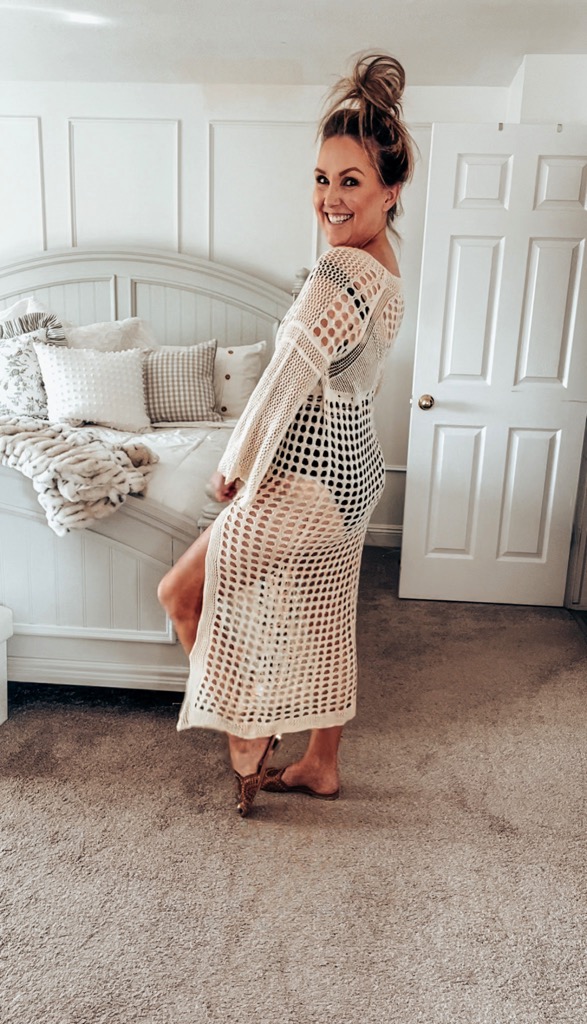 Another fabulous beach cover-up option is the high waist drape skirt. This style not only provides a comfortable fit but also an elegant flair to your beach attire.  It offers just enough coverage to make you feel confident and relaxed and sports a shorter skirt underneath.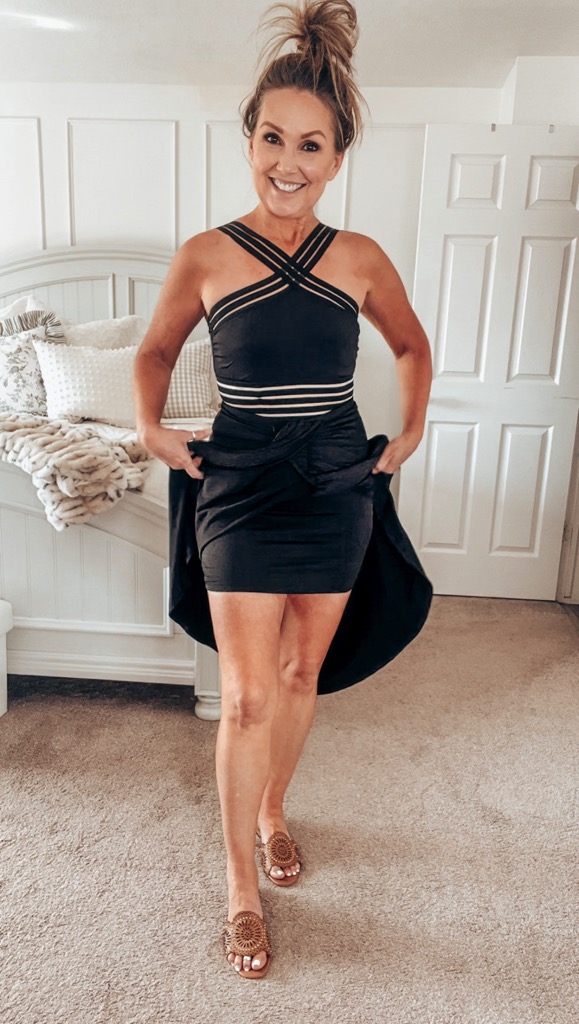 This skirt is also a great way to transition from the beach to a beachside restaurant or shopping mall. Paired with some stylish sandals, you can go from a casual beach look to a chic evening outfit in no time!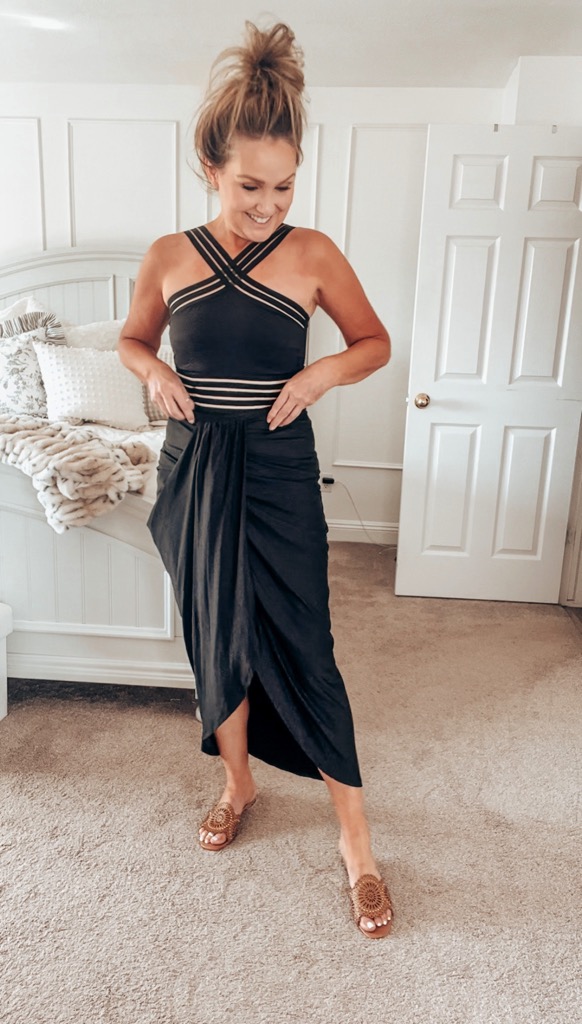 Moving away from Amazon for just a minute…
I have to share 2 black and white pieces that are staple beach pieces that you'll wear from year to year. And if you're up for it, they are a pricier option.
The Long Sleeve Buttoned Coverup Dress is an absolute favorite of mine and will be classy and chic for years!!  For a less expensive and not quite so sheer option, click HERE.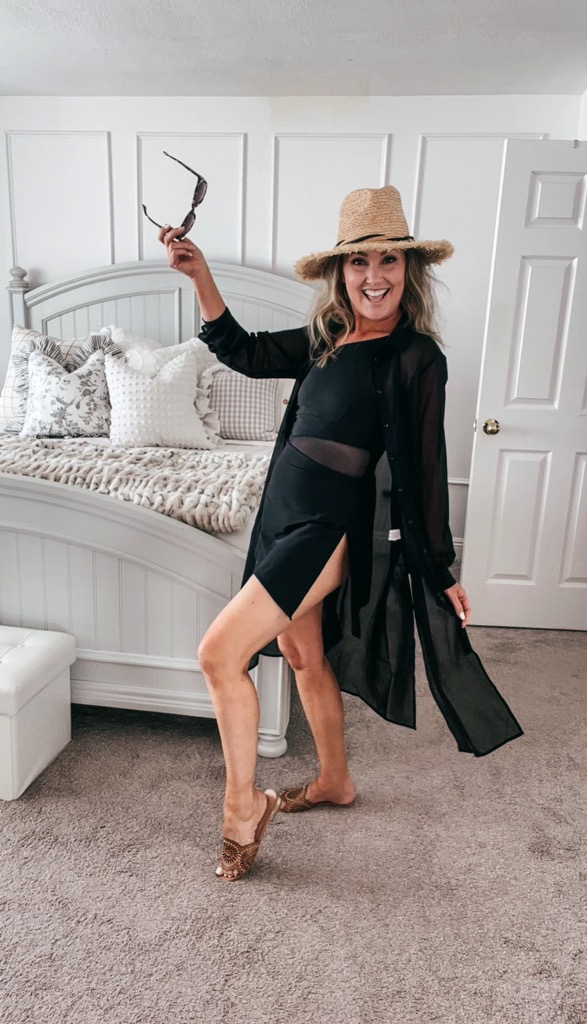 You can also wear it as a kimono over any outfit, not just swimwear. Here I am wearing it to dinner on our Caribbean Cruise back in Feburary.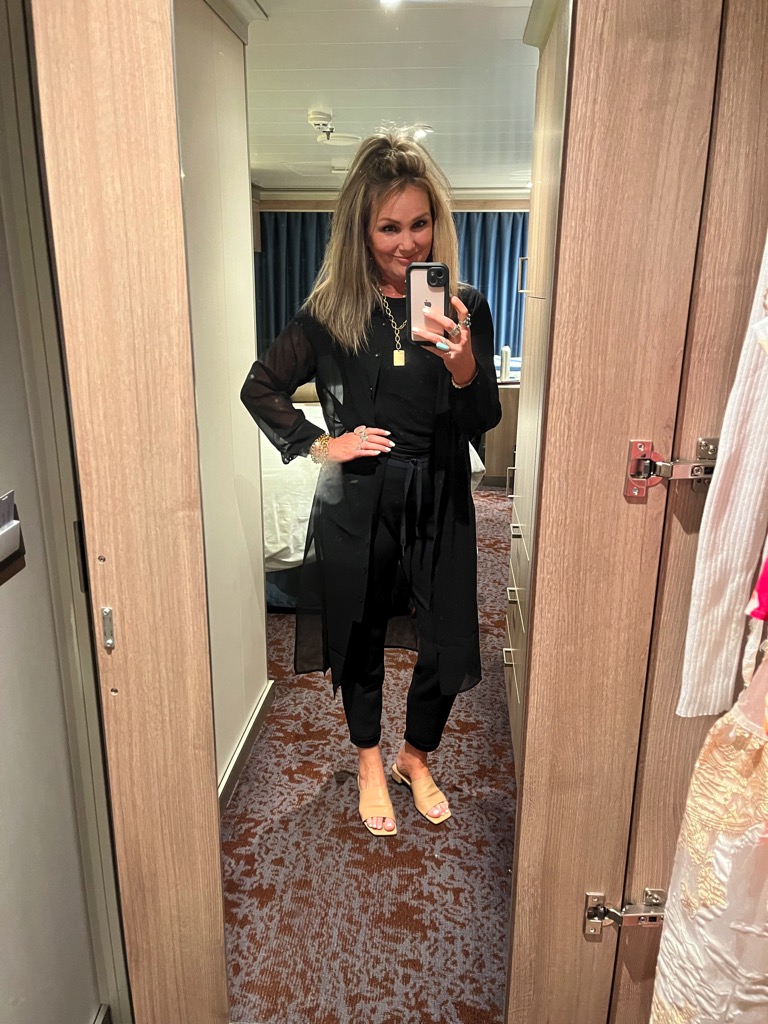 The Oversized White Button Up Shirt is another great look that offers even more coverage. Oversized is the key here… don't be afraid to size up!!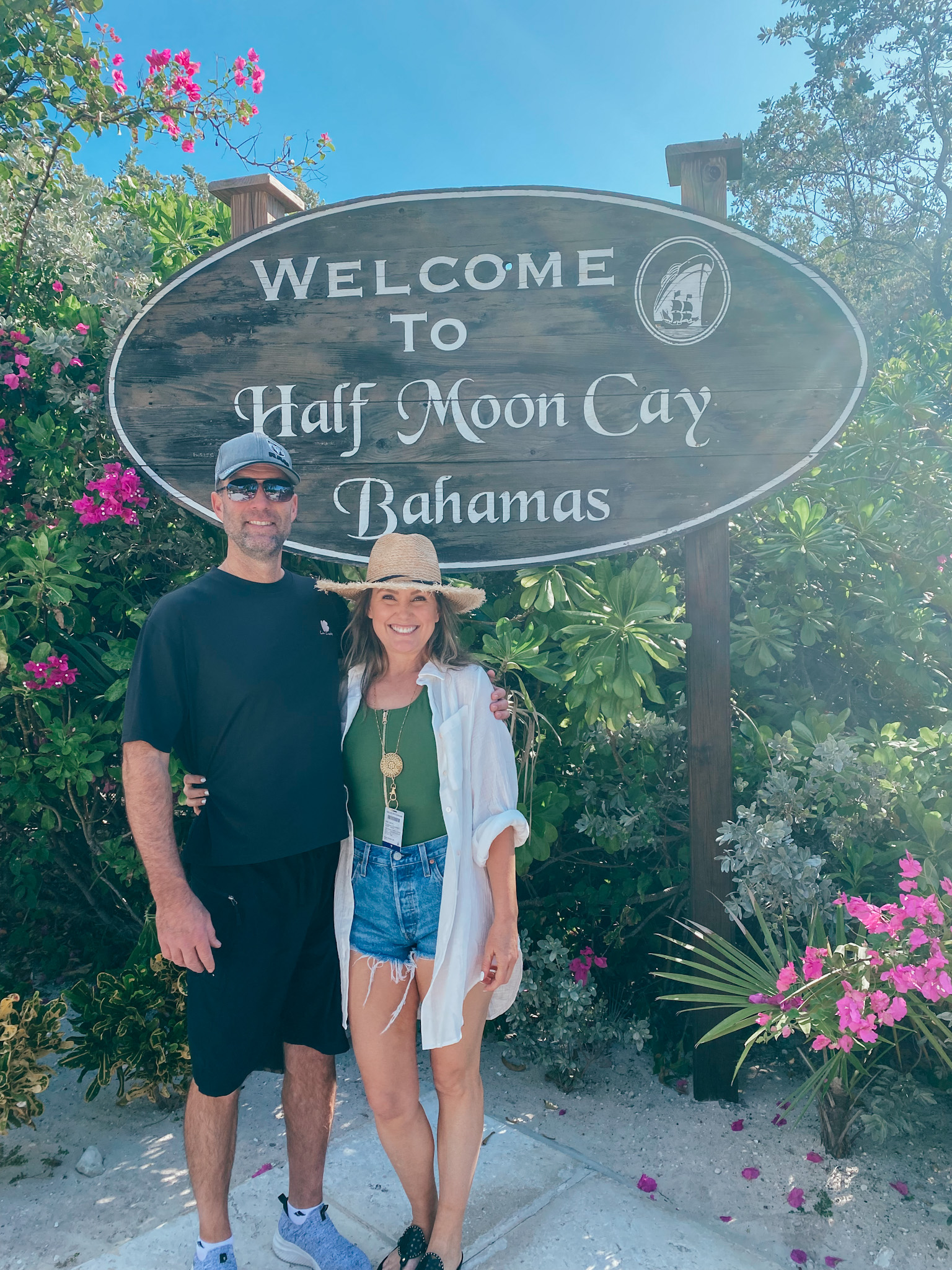 For another very affordable Amazon white button up option click HERE.
Which is your favorite?
Beach coverups no longer have to be bland and boring. With these finds you can rock the latest styles without breaking the bank. Remember, whether you prefer a semi-sheer sarong, tassel-adorned short sarong, floral wrap, crochet dress, or high waist drape skirt, there's a chic option for you.
So go ahead, soak up some vitamin D, and slay your beach look with confidence, girl!!!
Thank you so much for being here, I appreciate you stopping by my blog!!
You can also find me on Instagram, Facebook, Pinterest, and YouTube.

Whether you're going on a vacation or cruise, remember THESE 5 THINGS!
Need to lose weight before that next vacation? HERE is how I did it!
Don't know what to wear today? I've GOT YOU with these 5 options!
This post contains affiliate links.  This means I may earn a small commission if you purchase through my links at no extra cost to you.  Purchases made through affiliate links are greatly appreciated as they help to support the blog and continue its production.  Thank you so much!